Home -

- Copy of 1 1/2 lb. Aluminum Foil Loaf Pan 50/PK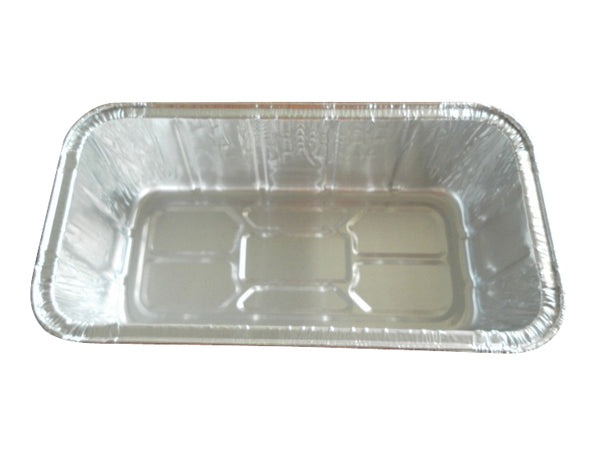 Item No.

5137-35-50

Case Pack

50

Top Out Dimensions

8" x 4-1/2"

Top In Dimensions

7-3/8" x 3-5/8"

Bottom Dimensions

6-3/16" x 2-1/5"

Vertical Depth

2-5/16"

Capacity (Fl. Oz)

29

Gauge

35

Rim Style

Full Curl (FC)

Case Cube (Ft.)

2.5

Ship Weight (Lbs)

3.9

Manufacturer

Durable Packaging International

Product Reference Guide

Pactiv 637-35&nbsp&nbsp&nbsp&nbspCM Packaging 564-35&nbsp&nbsp&nbsp&nbspReynolds RC564&nbsp&nbsp&nbsp&nbspHFA 4043-35-500&nbsp&nbsp&nbsp&nbspD&W Fine Pack / Wilkinson A80
Product Description
Questions
1.5 lb. foil bread/loaf pan. 35 gauge, 29 oz. capacity.

1.5 lb. foil loaf/bread pan. High quality pan made with heavy aluminum, 29 oz. capacity. A great in-between pan if the 1 lb. is too small or the 2 lb. pan is too big for your baking needs.

Please Note: The manufacturer calls this a 1 1/2 lb pan, but it is actually closer to a 1 3/4 lb pan.

Perfect pans for small-medium individual size portions, for baking pastries, sweets, desserts, breads. Matching clear lids sold separately.