Bakery
Pans
At vero eos et accusamus et iusto odio dignissimos ducimus qui blanditiis praesentium voluptatum deleniti atque.
Shop now
Take-Out
Pans
Our extensive line of take-out pans are made with heavy gauge aluminum. We offer numerous size choices in both round and oblong pans. Foil board lid or clear dome lid options available on almost all sizes.
Shop Now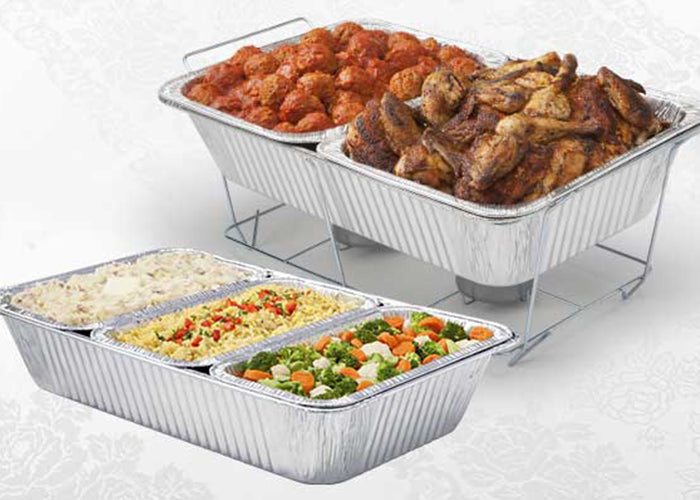 Steam Table
Pans
We carry the widest selection of steam table foil pans anywhere. Handi-Foil brand pans are the toughest, sturdiest pans on the market. We stock all sizes, with matching foil or clear plastic dome lid options available to choose from.
Shop Now
Specialty
Pans
Whether you're looking for that holiday designed bread pan or Valentine's heart pan, or Thanksgiving roaster pan, we have it. Find your outdoor BBQ grill pans and party catering trays here, with matching dome lid options available.
Shop now
Food Service
Wraps
Superior quality Handi-Foil aluminum foil rolls, available in both Standard and Heavy Duty gauge. Aluminum foi pop-up sheets available in several sizes in both silver and gold. Handi-Film plastic cling wrap is one of the leading market brands, available in 12", 18", and 24" widths, optional slide cutter rolls available.
Shop now
Plastic
Containers
We don't just sell foil pans. Welcome to our full lineup of clear hinged containers, cupcake bakery containers, microwaveable deli containers, meal prep containers, and more. Numerous size and style options available.
Shop now