Home -

- 1 lb. Aluminum Foil Mini-Loaf Pan w/High Dome Lid 50/PK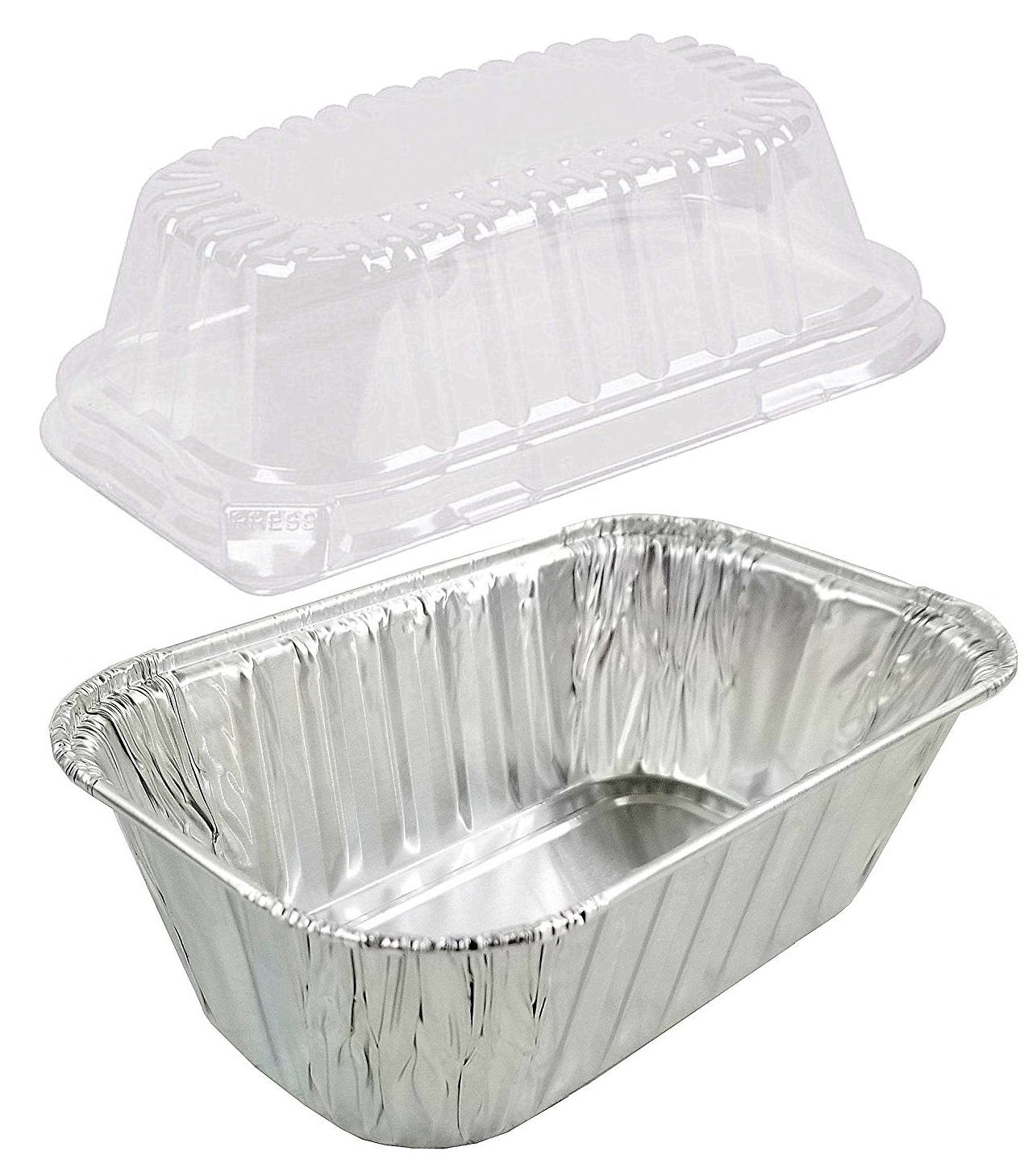 Item No.

5000-P50

Case Pack

50

Product Dimensions

Dome Lid: 6-3/8" x 3-7/8" x 1-1/4"

Top Out Dimensions

6-1/8" x 3-3/4"

Top In Dimensions

5-9/16" x 3-1/4"

Bottom Dimensions

4-3/16" x 2-1/5"

Vertical Depth

2"

Capacity (Fl. Oz)

15.0

Gauge

30

Rim Style

Full Curl (FC)

Case Cube (Ft.)

0.3

Ship Weight (Lbs)

3.0

Manufacturer

Durable Packaging International

Manufacturer Logo

-
Product Description
Questions
Disposable 1 lb. mini foil loaf bread pan with clear dome lid. 

1 lb. mini-loaf pan with clear high-dome lid combo pack. 15 fl.oz. capacity.

These are the same 1 lb. loaf pans we sell in 500 bulk packs. Ideal if you only need just a few mini loaf pans instead of 500. Clear high dome lids included.