Home -

- Pactogo 18" x 15" Aluminum Foil Oven Liner 20/PK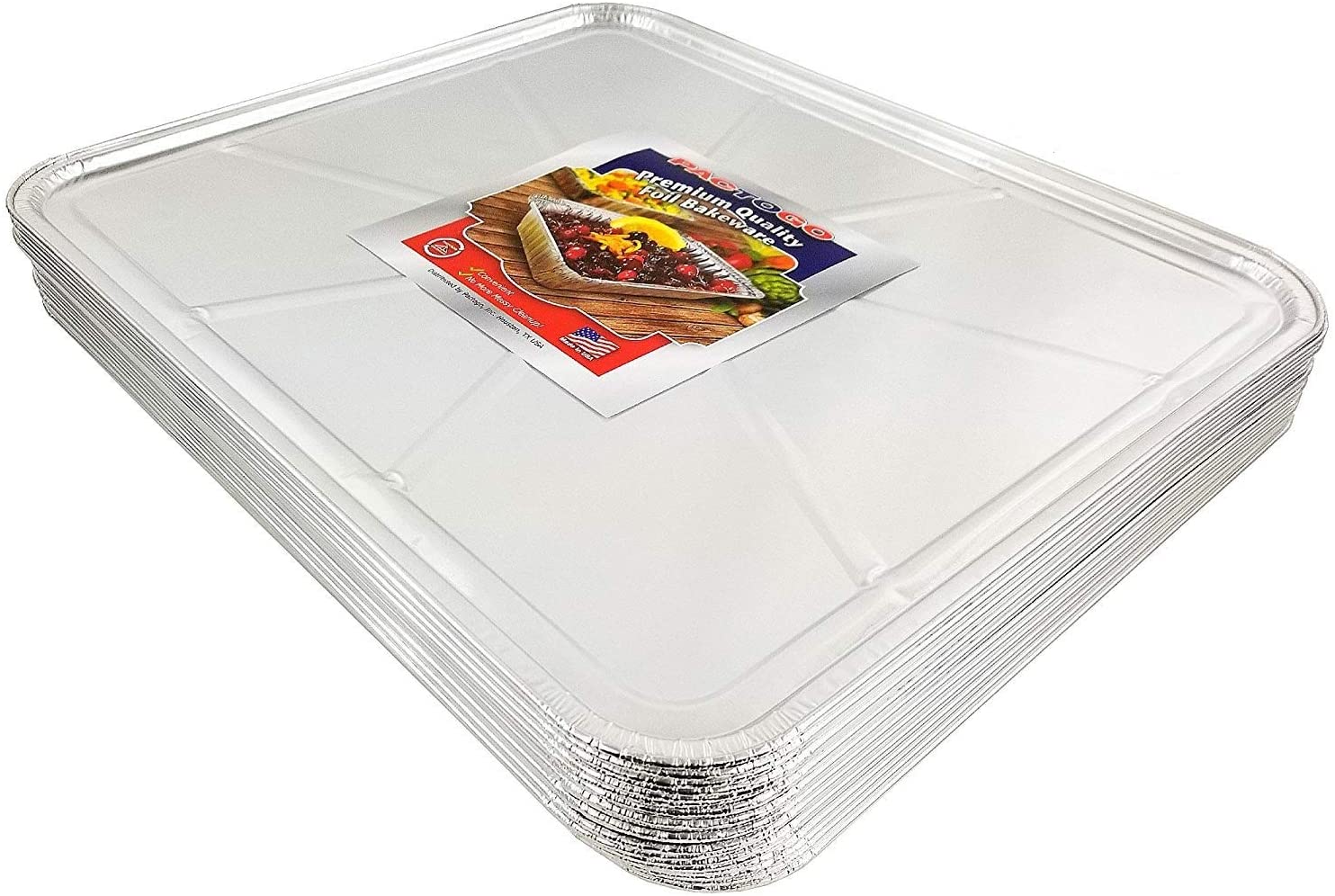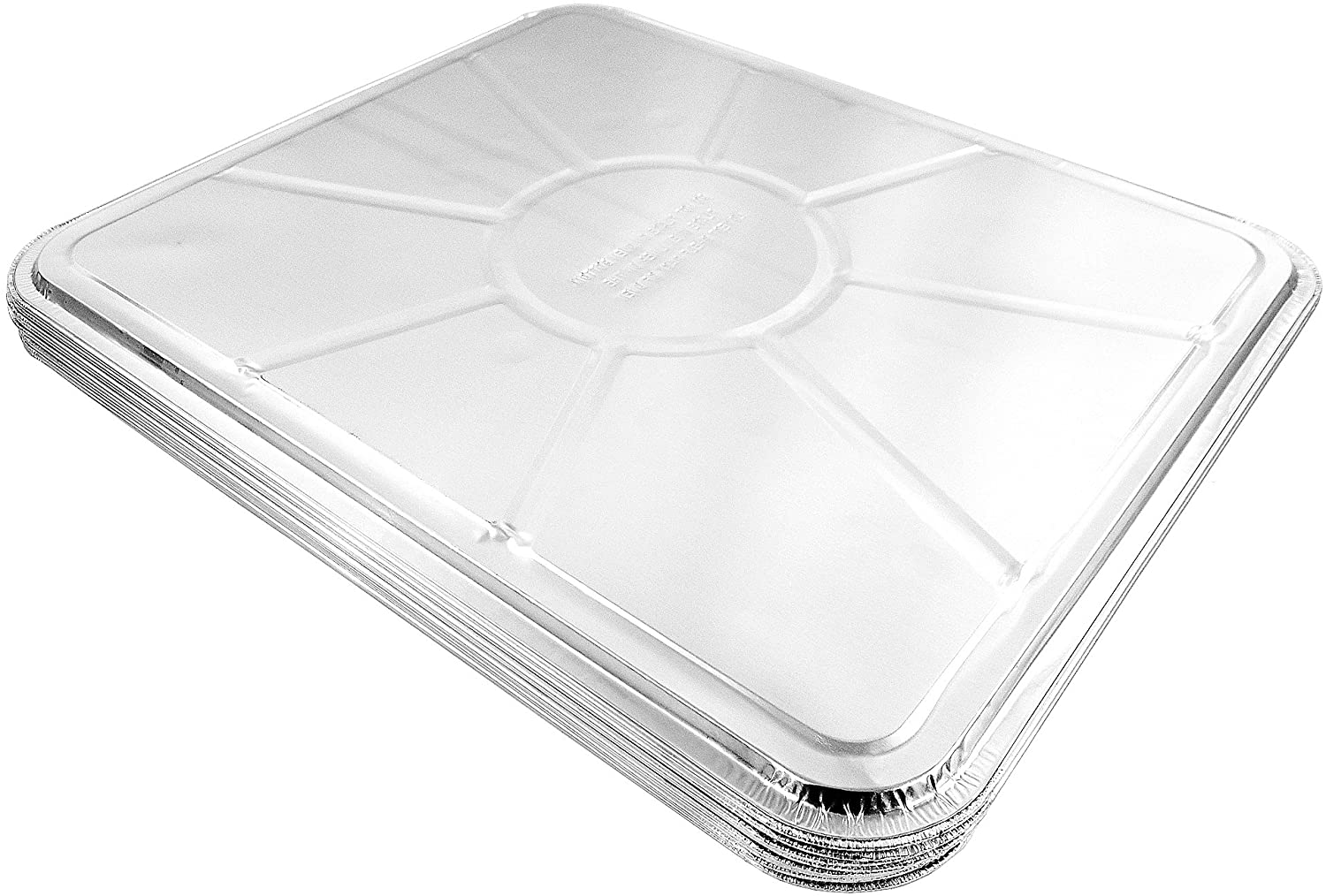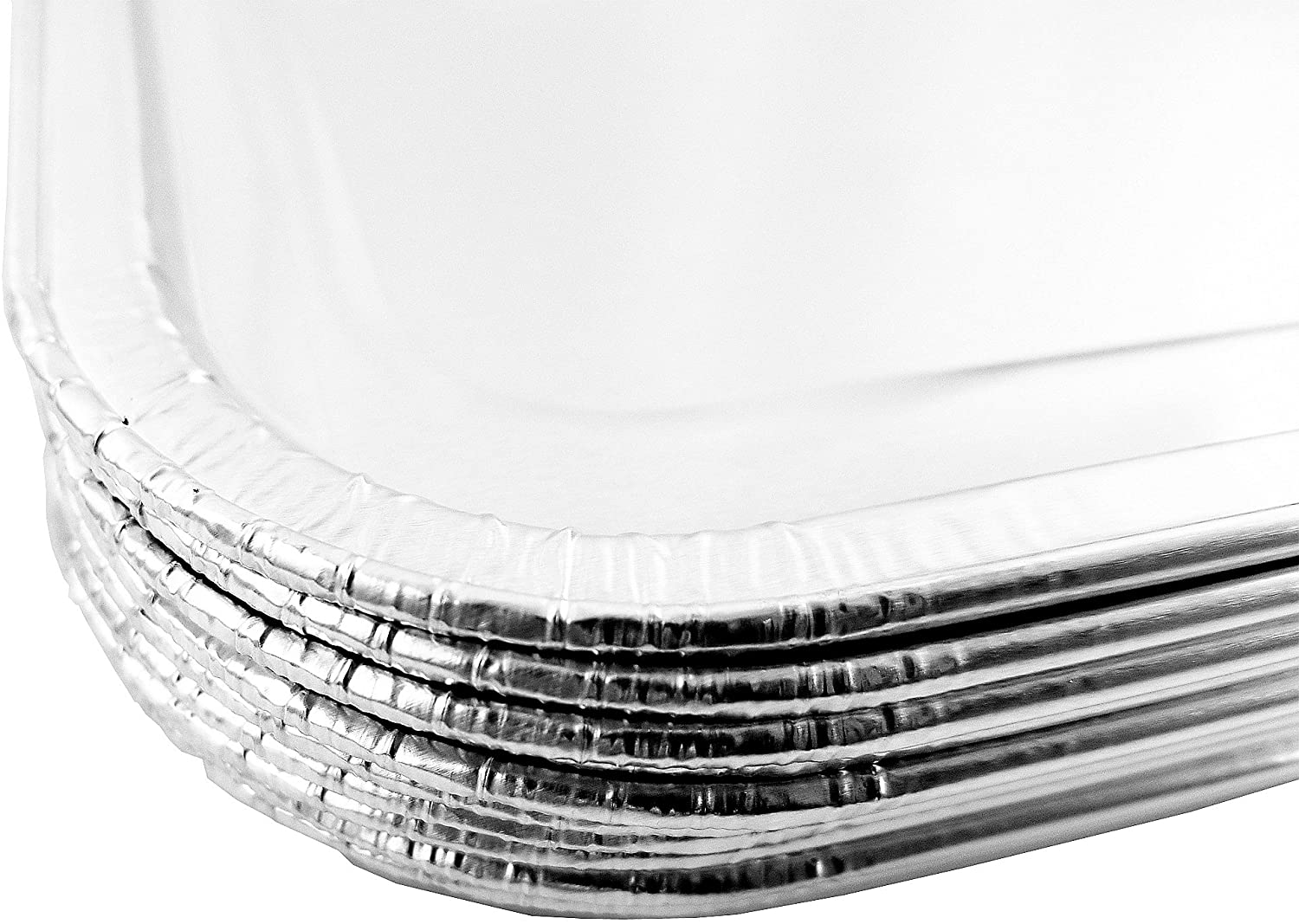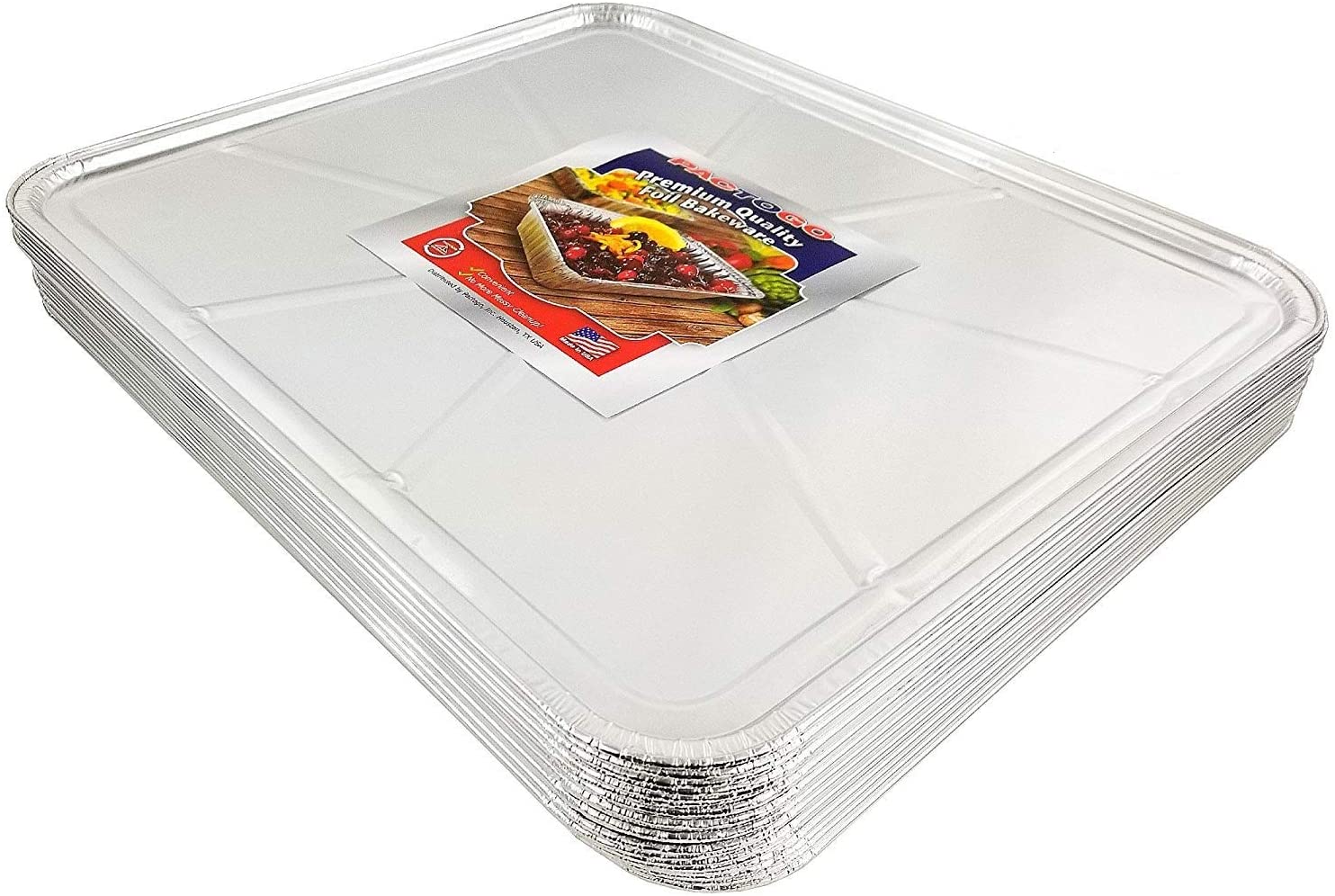 Item No.

7100-20-PTG

Case Pack

20

Top Out Dimensions

18-1/8" x 15-5/8

Top In Dimensions

17-3/4" x 15-1/4

Bottom Dimensions

17-5/8" x 15-1/8

Vertical Depth

3/8

Gauge

40

Rim Style

Full Curl (FC)

Case Cube (Ft.)

1.3

Ship Weight (Lbs)

3.8

Package Type

Standard Size Box

Manufacturer

Durable Packaging International

Manufacturer Logo

-

Product Reference Guide

HFA 303-40-100&nbsp&nbsp&nbsp&nbspWilkinson ---&nbsp&nbsp&nbsp&nbspReynolds ---&nbsp&nbsp&nbsp&nbspNovelis ---
Product Description
Questions
Dimensions: Top Out: 18-1/8" x 15-5/8" I Top In: 17-3/4" x 15-1/4" I Bottom: 17-5/8" x 15-1/8" I Vertical Depth: 3/8"

Set of 20 Pactogo brand disposable aluminum foil oven liners, American made.

No more messy clean ups! Large flat surface keeps your oven clean, catches grease and spills. Ideal for all your baking, broiling and cooking needs. Compatible with both gas and electric ovens.

Bulk pack of oven liners. FDA food grade safe, OU Kosher Certified.

Made with 100% recyclable aluminum foil. Proudly Made in the USA with American sourced materials.