Home -

- Handi-Foil 8" Square Cake Foil Pan 1-1/4" Deep w/Clear Dome Lid 50/PK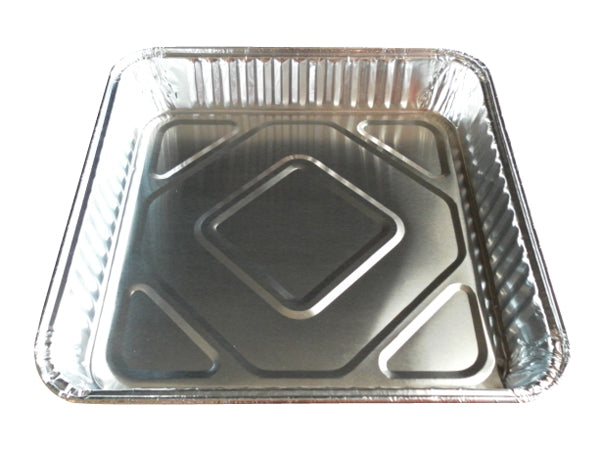 Item No.

4048-35-P50

Case Pack

50

Product Dimensions

Dome Lid: 8-1/4" x 8-1/4" x 1-1/2"

Top Out Dimensions

7-7/8" x 7 7/8"

Top In Dimensions

7-3/8" x 7-3/8"

Bottom Dimensions

6-7/8" x 6-7/8"

Vertical Depth

1-5/16"

Capacity (Fl. Oz)

32.0

Gauge

30

Rim Style

Full Curl (FC)

Case Cube (Ft.)

0.8

Ship Weight (Lbs)

5.0

Manufacturer

Handi-Foil of America

Manufacturer Logo

-

UPC Code

0074729911558

Product Reference Guide

Pactiv 664&nbsp&nbsp&nbsp&nbspWilkinson 104/A42&nbsp&nbsp&nbsp&nbspDurable 1155-35H&nbsp&nbsp&nbsp&nbspReynolds RC505&nbsp&nbsp&nbsp&nbspNovelis 4880-3
Product Description
Questions
Handi-Foil 8" x 8" Square cake aluminum foil pan, heavy duty gauge with matching dome lids,. 32oz capacity. Dome lids "snap" on. These disposable cake pans are perfect for bake and take, cakes, pastries, brownies, and more.
Clear dome lids included
Actual dimensions: 7-7/8" x 7-7/8" (top out) , vertical depth of 1-5/16". (See precise dimensions below).