Home -

- HFA 4 oz. Aluminum Foil Utility Cup w/Clear High Dome Lid 100/PK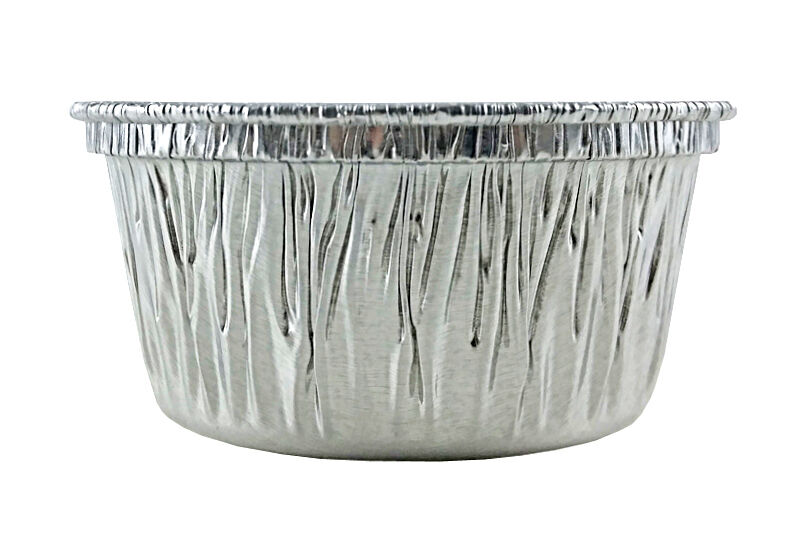 Item No.

341-30-HDL100

Case Pack

100

Product Dimensions

Dome Lid Dimensions: 3-1/2" Top Out, 1" Height

Top Out Dimensions

3-1/4"

Top In Dimensions

2-15/16"

Bottom Dimensions

2-7/16"

Vertical Depth

1-9/16"

Capacity (Fl. Oz)

4.2

Gauge

30

Rim Style

Full Curl (FC)

Case Cube (Ft.)

0.5

Ship Weight (Lbs)

1.9

Manufacturer

Handi-Foil of America

Manufacturer Logo

Product Reference Guide

HFA 341&nbsp&nbsp&nbsp&nbspReynolds 904&nbsp&nbsp&nbsp&nbspNovelis 6001
Product Description
Questions
HFA 4 oz. Aluminum Foil Utility Cup w/Clear High Dome Plastic Lid 

With 1" of clearance height, there is plenty of room to stack your food high in the foil cup bottoms. These clear lids "snap-on" to the rim of the 4 oz. cup, making a nice upscale presentation as well as providing a solid airtight seal.

Perfect for baking mini-sized muffins, ramekins, pastries, small cupcakes, and more. Cups made with heavy 30 gauge aluminum, very sturdy cups.