Home -

- 1 lb. Oblong Take-Out Foil Pan w/Board Lid Combo 50/PK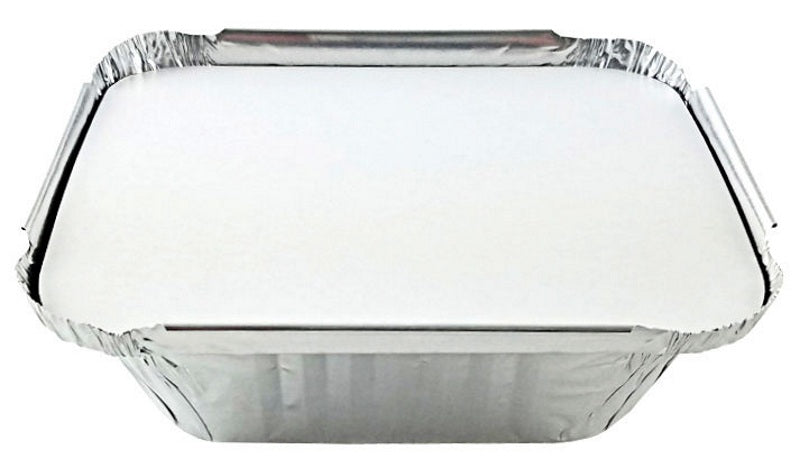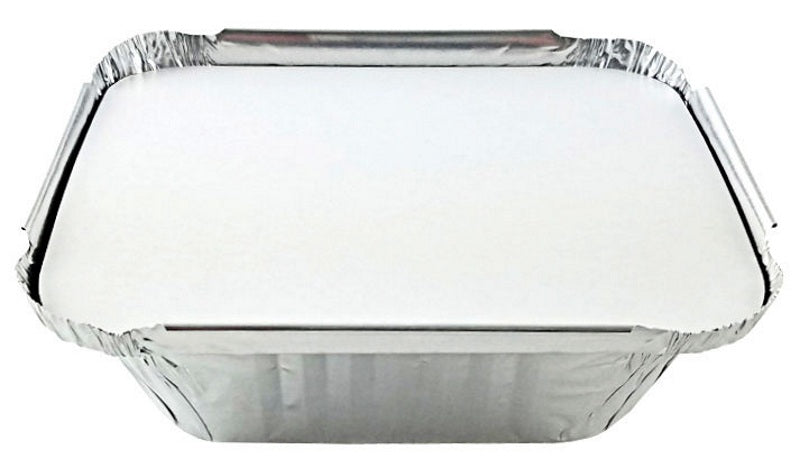 Item No.

2059-30-WL50

Case Pack

50/50

Top Out Dimensions

5-3/4" x 4-7/8"

Top In Dimensions

5-1/8" x 4-1/8"

Bottom Dimensions

4-3/16" x 3-3/16"

Vertical Depth

1-13/16"

Capacity (Fl. Oz)

15.0

Gauge

30

Rim Style

Interrupted Vertical Curl (IVC)

Case Cube (Ft.)

0.6

Ship Weight (Lbs)

3.4

Manufacturer

PACTOGO

Manufacturer Logo

-

Product Reference Guide

HFA 2059 Pactiv 705 Wilkinson 205 Durable 220-30-1000 Reynolds RC604
Product Description
Questions
1 lb. Oblong foil take-out pan w/foil board lid. Made with sturdy 30 gauge aluminum.



1 lb. Oblong (rectangular) take-out foil pan, 30 gauge. Foil laminated board lids included. 15 fl. oz. capacity.

The smallest of our comprehensive line of disposable aluminum foil take-out containers. Great for small take-out items, sides, small baking tasks. Matching board lids included.